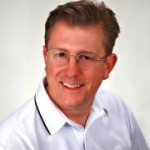 Like anything else, shopping for tennis lessons requires a little bit of forethought. Two questions are especially important for people who want to learn how to play tennis: what do you want to learn and who do you want to teach it to you?
Having answers to these two questions before you talk to your first tennis pro will help you spend your money wisely.
Question 1: Is Your Pro Certified?
Tennis instruction is a completely unregulated industry. Literally anybody can say they are a tennis instructor. In fact, more than half of all the lessons taught in North America at the community level are taught by instructors who are not properly certified.
The United States Tennis Association (USTA), Professional Tennis Registry (PTR), Tennis Canada and other major tennis organizations allow you to search their websites to confirm that your instructor is properly certified. Before you agree to pay for lessons, you should take a moment to verify your instructor's credentials.
Question 2: Is Your Pro Insured?
All instructors certified by the USTA, PTR and Tennis Canada are automatically covered by $2 million of liability insurance. Instructors who work as professionals at major tennis clubs are typically insured by their clubs even if their professional certification has lapsed.
Uncertified instructors who teach in community programs or on public courts may not be insured. If you are not completely certain, ask your instructor for proof of insurance. If they are unwilling or unable to provide it, consider taking your business elsewhere.
Question 3: Can Your Pro Teach?
Students are often impressed by their instructor's tennis accomplishments. However, accomplishments matter little if the instructor can't teach. As a beginner, it is better to have a certified instructor who has demonstrated to other professionals that he is capable of teaching beginners than to have an accomplished player who has not learned how to communicate what he knows to others.
Find out if your pro can teach by asking for references. Or better yet, talk to people who have taken lessons from him. Good instructors rarely get bad reviews.
Question 4: Does Your Pro Teach Sustainable Tennis?
Pros like Roger Federer, Raphael Nadal, Serena Williams and Maria Sharapova are exceptionally gifted athletes. They also spend a great deal of time and energy working their bodies into top physical shape.
For example, a top-ranked tennis player will spend two hours in the gym with a professional trainer every day of the week. They will also spend an hour or two on the track either running for distance or sprinting for cardio training.
This off-court training allows pro athletes to challenge their muscles, joints and ligaments in ways that would be unhealthy and potentially dangerous for people who aren't as physically fit as they are.
Unfortunately, many well-meaning tennis instructors forget this when teaching recreational and non-professional players. They forget that serving like Nadal requires Nadal's upper body strength. They forget that hitting Federer's backhand requires Federer's eye-hand coordination plus Federer's exceptional footwork.
Good tennis instructors rarely make this mistake. Most will spend a lot of time at your first lesson assessing your fitness and skill levels. They will also ask you questions about your personal goals with respect to tennis. They will do this because their primary goal is to figure out what is possible and what is sustainable for you as a tennis player.
A good tennis instructor will correctly assess that "sustainable" means one thing for a 14-year-old and something else for a 44-year-old. It will also mean one thing for a player who regularly runs marathons and another thing for a player who is relatively sedentary when he or she is not on the tennis court.
In other words, good tennis instructors will not teach you how to serve like Nadal or rally like Serena until they are convinced that you are healthy and fit enough to sustain a similar level of physical challenge. If you are not quite ready for this, they will help you figure out what you need to do in order to get ready.
Question 5: Who is the Back-Up?
The final thing you should find out from every would-be tennis instructor is the name of the person who is backing them up. Unfortunately, everybody gets sick, everybody has car trouble and everybody runs into last-minute emergencies every now and then. Good instructors plan for this by having a replacement ready in the event that they are unable to teach the lesson as scheduled.